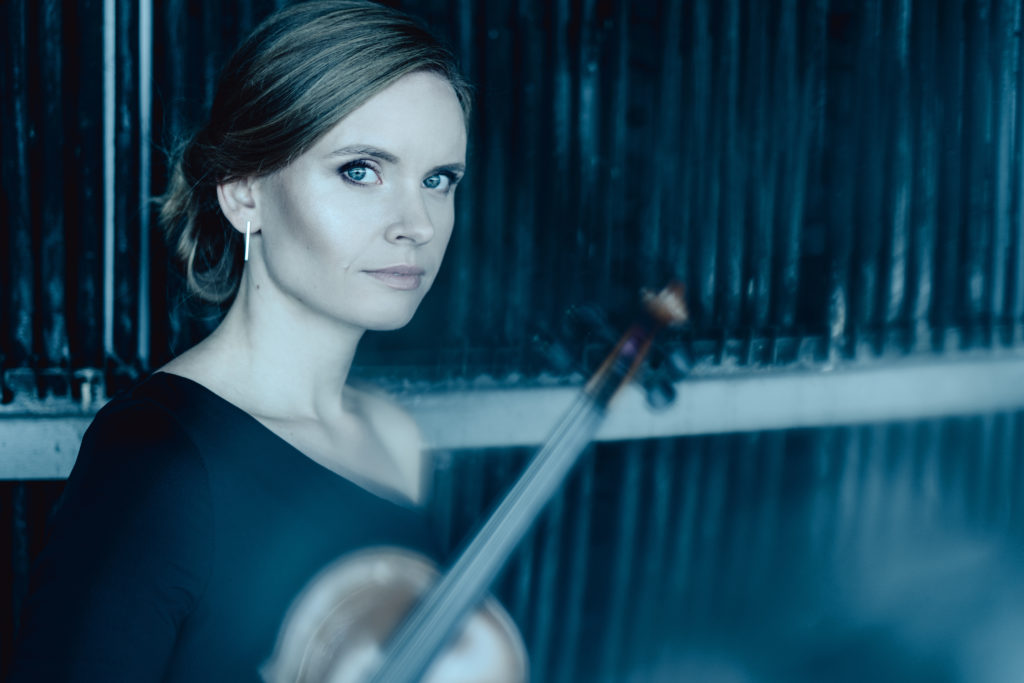 Oriana Masternak started her musical education at the age of 7. She graduated from the Academy of Music in Cracow, Royal Conservatorium in Brussels, European Chamber Music Academy, Yale School of Music and the University of Music and Performing Arts in Vienna. Her musical masters include renowned artists such as Johannes Meissl, Roman Reiner, Katalin Sebestyen, Małgorzata Skorupa, Magdalena Szczepanowska and Tokyo Quartet. She participated in numerous master classes. In 2015 Oriana Masternak achieved a title of Doctor of Arts after completing her doctoral dissertation about the music of French composer, Lucien Durosoir. Currently she works as an assistant professor (habilitated doctor) at the Department of Violin and Viola at the Academy of Music in Cracow.
She is the prizewinner of many international competitions: 2nd and "Schostakovich Prize" in Plovdiv (Bulgaria, 2015), 2nd in New York (2015), 3rd in Italy (2013), "Soloist.eu" Prize in Austria (2012), Josef Windisch Prize in Austria (2011), 3rd Prize in Italy (2011), 2nd Prize and Baerenreiter Urtext Prize in Holland (2011), 3rd prize in Kraków (2007), Prize for the best performance G. Bacewicz's composition in Łódź (2003). Her excellent music skills where quickly recognized and resulted in many scholarships, among others from Polish Minister of Culture (twice), European Chamber Music Academy, Pacific Music Festival (Japan), Louise Willson Scholarship (Yale University, USA), Thomastik Infeld Vienna, Adam Mickiewicz's Institute.
Oriana Masternak recorded for Polish Radio, DUX, Acte Prealable, SOLITON and many more. She performs solo and as a chamber musician in Asia, both Americas and majority of European countries. She took part in many festivals, such as Norfolk Chamber Music Festival (USA), Festival Pablo Casals (Prades), Mozartiade (Augsburg), Kalkalpen Festival (Grossraming), Pacific Music Festival (Sapporo), 21. Frühling Wiener Festival (Konzerthaus, Wien), Polish Music Days (Moscow).  She performed in Musikveren in Vienna (2012), Pushkin Museum in Moscow (2014) and Carnegie Hall in New York (2015). In November 2019 Oriana was invited to perform 13 recitals in most important concert halls in China (with Justyna Danczowska on piano). Since 2014 Oriana has been a founding member of Messages Quartet – an ensamble specializing in Polish music performance.
She is a member of jury in international competition. Oriana is also invited to lead masterclasses in Poland and abroad (Brazil, Spain).
Oriana Masternak plays on Sebastian Lang violin of 1738.